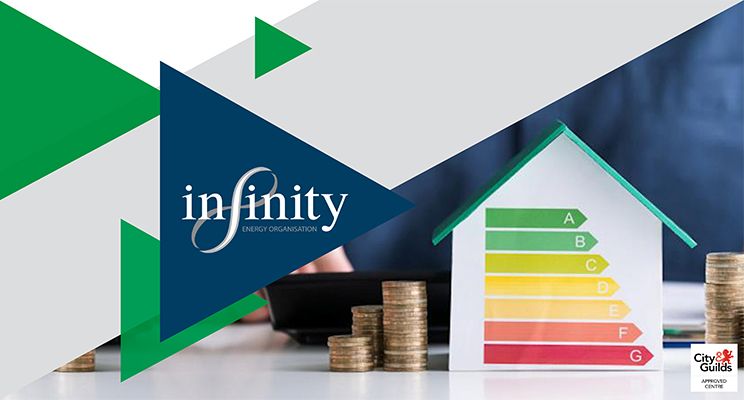 Energy Efficiency and Conservation Policy: A tool for industrial recovery post Covid-19
The outbreak of Covid-19 sent the world's economy into hibernation mode, from which it has not still fully recovered. Countries around the world are still looking around for ways to mitigate the crippling impacts of the pandemic on the industry sector. And while mitigating the full impacts of the pandemic may still be a long-fought battle, industries may ease the pandemic impact by implementing energy efficiency and conservation measures.
The 38th ASEAM Ministers on Energy Meeting, which was hosted virtually in November 2020, endorsed the potential savings of as much as 70% energy in the region from the transport and industrial sectors by implementing the energy efficiency and conservation measures.
This highlights the potential of energy efficiency and conservation measures towards economic recovery. However, for that to happen, the industrial sector would have to invest in technological transformation. Below, we will be looking at some best practices that can help industries to offset the pandemic impacts and improve economic recovery through energy efficiency and conservation measures.
Energy Management System
Energy-saving remains a key challenge for industries, as it directly translates into cost reduction and potential growth. Energy Management System offers companies a massive potential to save on energy bills by implementing best practices, as a means to counter the economic impacts of a global pandemic.
For instance, Astra International, which is an Indonesian Company, implemented Energy Management System (EMS) to save up to USD 8million. This helps the company to avoid layoffs to survive the covid-19 pandemic. The company introduced smart timers, as well as, raise employees' awareness to gain energy savings.
Energy Management Systems (EMSs) are automated computer-based systems that collect the energy consumption data from the devices in real-time. The system presents the energy usage data and patterns in the form of interactive reports through dashboards. This enables users to keep up the monitoring of energy consumptions and implement best practices to improve energy efficiency. The use of Energy Management Systems is gradually increasing across the industrial production lines, where it enables industries to reduce operational costs as a means to survive and compete economically. EMS offers the best long-term option for industries to design efficient operational processes by reducing operation costs.
Building Automation System
Building Automation System (BAS) is yet another energy efficiency and conservation best practice that promises massive savings for the industries. The BAS system is meant to optimize heating, cooling, ventilation, elevator, and lighting (HVAC) systems in any office or industry. The BAS systems leverage advanced technologies including artificial intelligence, machine learning, and business intelligence to compute and identify the energy consumption patterns, as well as, implement measures for greater energy efficiencies under dynamic conditions.
While Energy Management Systems (EMSs) offers a passive means to monitor energy usage and saving potential, Business Automation Systems (BASs), offers an active approach to implement energy efficiency measures by controlling electronic devices. The potential energy savings of implementing BAS is massive. For instance, the Ministry of Energy and Mineral Resources, Indonesia saved 318,700 KWH in 2019 by implementing BAS in the building.
The system is also being used at airports including Kuala Lumpur International Airport (Malaysia), and Penang International Airport (Malaysia), and Changi Airport (Singapore) to control waste disposal and jetways. The system also holds great energy-saving potential for industries, where it can be used to manage and optimize various industrial systems for maximum energy efficiency.
Virtual Desktop Infrastructure
Virtual Desktop Infrastructure (VDI) is another effective way to implement energy efficiency and conservation measures in offices and industries. The Virtual Desktop Infrastructure refers to a simple desktop application that uses the organisation's network. The application may be accessed remotely by employees.
VDI enables industries and businesses to optimize energy usage by creating various virtual desktops on a single server. This means that the energy consumed to manage industrial/business operations would only be that of a single server, instead of multiple desktops. The Cloud-based VDIs offer the best approach for businesses to minimize energy consumptions across offices and industries.
Also, in the wake of the Covid-19 pandemic, VDI offers industries an excellent alternative to keep up with their productivity through work-from-home practice. According to statistics, VDI systems can help businesses and industries to lower energy bills by over 90%, lower costs by 70%, and improve productivity by over 95%.
Takeaway
Today's dynamic and uncertain industrial world plagued by the pandemic demands organisations to anticipate unpredictable events and be prepared with the right technology to sustain, survive, and grow. The covid-19 crisis tanked the industrial operations across the world, however, energy efficiency and conservation measures offer industries a unique opportunity to sustain the losses and accelerate the recovery process.